Zero Shedding Fleece II
Solution to the microfiber pollution
A fleece garment can shed up to 250,000 microfibers every time we wash the clothes*, and these microfibers pollute our ocean, the whole food chain, and every breath we take.
Zero Shedding Fleece II is the upgraded version with a softer hand-feel that is developed to combat the critical issue of microfiber pollution. Its shedding process is removed to reduce the falling microfibers, and it's fuzzy to the touch and suitable for designing the base layer, mid-layer, and all things cozy.
*According to Patagonia, 2016:Patagonia's New Study Finds Fleece Jackets Are a Serious Pollutant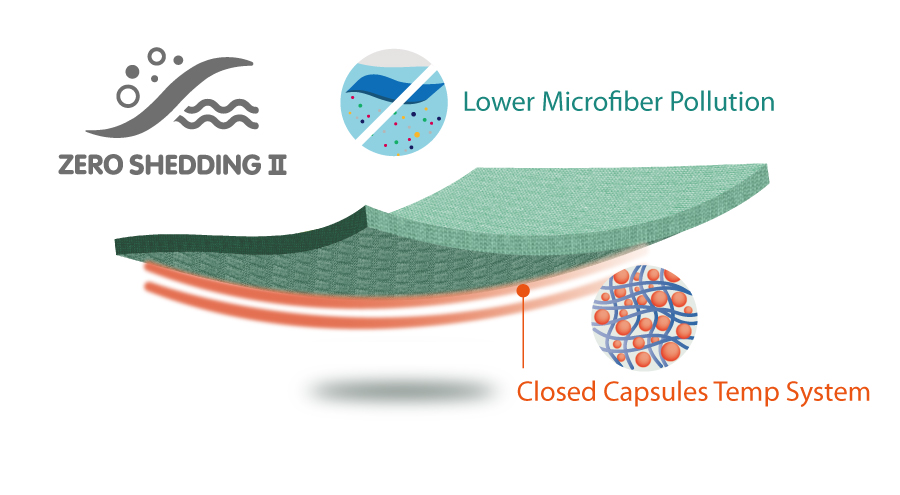 Comfy layering providing warmth

Anti-Pilling with ASTM grade 3.5

Weight ranging from 140-310 g/m2
The Secret Behind
Zero Shedding Fleece II series use proprietary yarns with 3D knitting construction to knit fleece property without the need to go through the brushing process to avoid shedding microfibers.
CUSTOM-MADE
Having vertical integration capability and excellent R&D team, we can customize products by specifications. Contact us to know more about custom-made process.