Channel Flow
The Ultimate Dry Experience
The unique channel structure created for superior moisture management.

The signature inner linings instantly absorb moisture and push through
the channels to the surface layer for fast evaporation.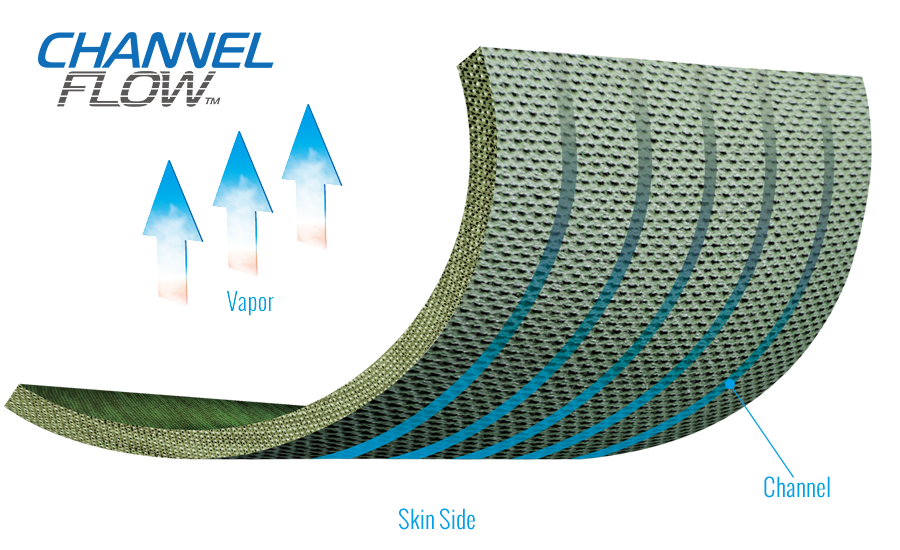 Stay Dry

Instant wicks moisture away to keep you cozy and dry.

Chill Stop

Moisture management channels prevent post-exercise chills.

Work Smart

Channel technology enhances wicking performance.
The Reason Behind
Wicking is a standard function for sportswear fabrics these days, but Sheico's fabric researchers are not satisfied with just the wicking function.
We dived deep into our know-how in circular knitting and years of development experience, to come up with the next generation advanced moisture management technology, Channel Flow.
AATCC 195 Moisture Management Standard
Tested and proven by a third party laboratory. According to AATCC 195, a moisture management testing, Channel Flow's overall results far surpass fabrics with wicking function.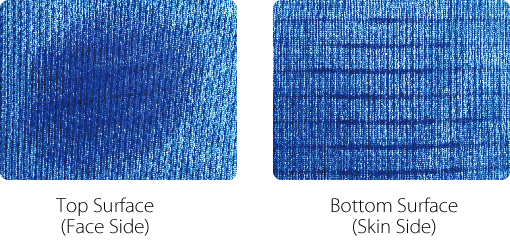 Moisture Diffusion
Drop 0.2 ml. of water and measure the wet radius in 20 seconds.
One-Way Transport Capability
Overall Moisture Management Capability
CUSTOM-MADE
Having vertical integration capability and excellent R&D team, we can customize products by specifications. Contact us to know more about custom-made process.