Wicking & Quick Dry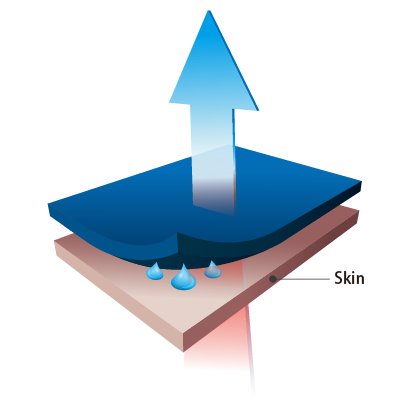 Wicking & Quick Dry fabrics are designed to combat sweat.
Wicking fabrics are designed to pull sweat away from the skin. The fabrics draw sweat and perspiration off the skin and out to the exterior of the fabric. The sweat and perspiration will then spread across the fabric surface to enhance the evaporative drying rate. It will provide the user a dry and comfortable sensation.
Quick dry fabrics are designed to fight cold and wet environments. The fabrics dry fast to stop heat loss.